Accessory Dwelling Unit (ADU) Support
Accessory Dwelling Units (ADUs) have been called many names: in-law suite, granny flats, backyard cottages, secondary units and more. No matter what you call them, ADUs are an innovative, affordable, environmentally friendly option for adding much-needed housing in California. We know ADUs can cut carbon dioxide emissions by up to 40% compared to standard single-family homes. Here at Steady, we always strive to realize our projects in a sustainable way, and we'd like to work with ADU companies all over southern California to push towards a more sustainable future.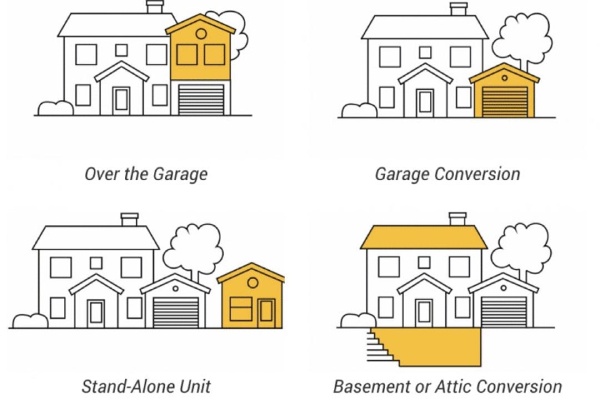 Looking to expand the productivity of your ADU construction business?
Steady can support in any and all aspects of the supply chain process from blueprints, permits and inspections, to project management, budgeting, building, and planning. We have technicians across fields ready to support the construction of your ADU projects. If you own and or operate an ADU construction company and are looking for subcontractors for any aspect of your project process, contact us.