Remediation can be a very important process. Any business or property can develop a problem and suffer damages from fire, water, earthquake or mold. It is critical for business owners and landlords to find disaster recovery contractors who know how to handle the reconstruction or repair of any of their damaged property, particularly when tenants are impacted.
From multi-family residences and warehouses to retail stores, we have helped countless employees get back to work in a safe environment. We have made sure that hundreds of families can go back to their apartments, condos or homes. We can take care of both your restoration needs and your reconstruction needs.
As California-licensed general contractors, we provide a seamless workflow to assist with all aspects of your project, from restoration to reconstruction. Additionally, we can manage demolition and abatement should your property test positive for asbestos, black mold or fire smoke.
Remediation services are a specialized type of construction. From simple repairs and remodeling to total reconstruction following a disaster, Steady has the resources and know-how to provide unique services:
Site Containment and shoring
Selective Demolition
Complete Carpentry, Mechanical, Electrical and Plumbing services
Interior Build-out and finishes: Drywall, Painting, Flooring, Fixtures installation, Fit and Finish
We are experts who have completed restoration and remediation services for: multi-family residential complexes, retail stores, high-rises and malls.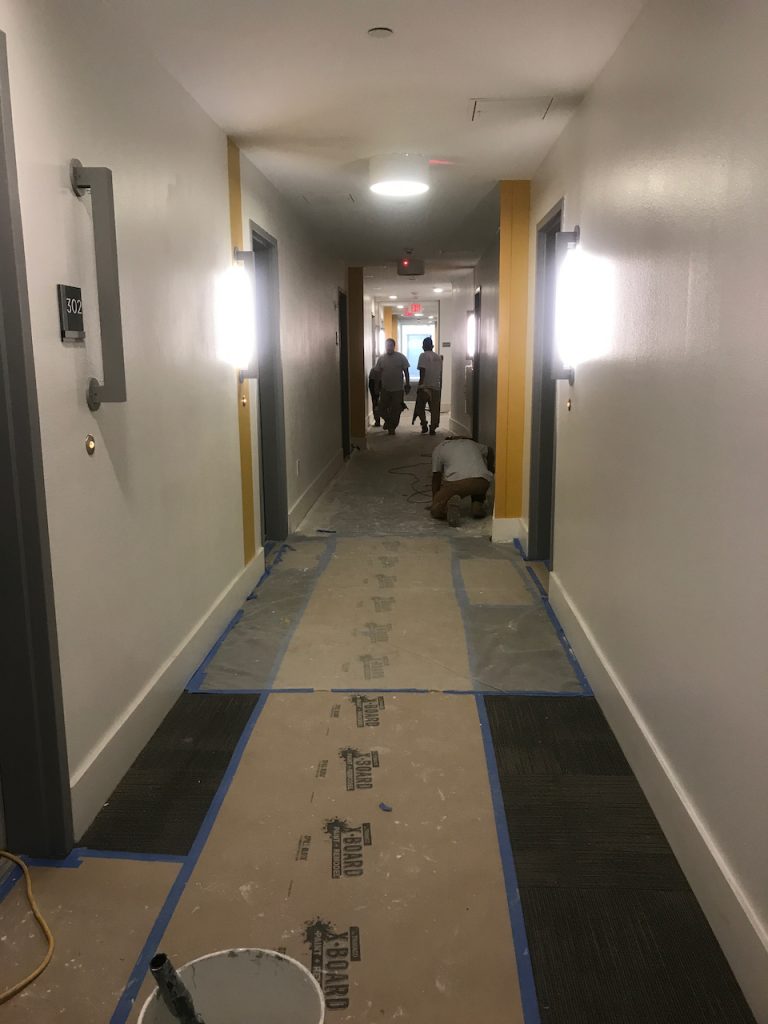 Multi-trade and sequential projects
Examples of remediation repairs we completed in commercial properties: multifamily residential, offices, and retail stores.