Design-Build one-stop shop. From Preconstruction to Construction. All in.
We break down your project into distinct phases, sometimes up to three. This creates a participatory decision making process that culminates in a more predictable and well constructed project.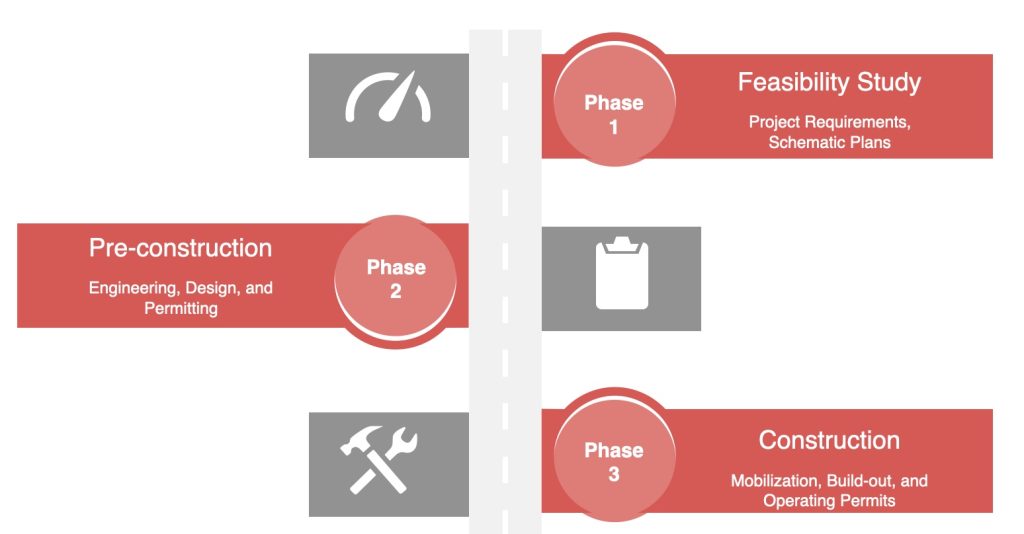 Feasibility Studies allow project leads to collect rough informations for early and economical go-no go decisions. They typically consists of the following:
Consult with the Client and prepare the Owners Project Requirements (OPR).
Contact the local jurisdictions to identify any special building or zoning requirements.
Conduct a Pre-Design site walk for initial project scoping.
Prepare a preliminary site plan, which may include civil, structural, electrical, plumbing or mechanical engineering preliminary reviews.
Submit a Site Walk Report and supporting documentation.
Primary objective of the Preconstruction service is to obtain, create and submit required project documentation to secure construction permits:
Conduct a detailed measurements and verification Engineering site walk and prepare necessary Plans.
Prepare Architectural, Civil, Structural, or MEP construction documents for AHJ submittal.
Submit stamped and signed construction documents to the AHJ for permitting.
Respond to any AHJ comments as required.  Secure Building Permits.
Obtain competitive Bids from subcontractors as necessary.
Should a project be a week or a year long, our process remain the same, with a constant attention to details and safety:
Mobilize Construction teams to the site, set up staging area, access control and job site safety.
Complete construction as outlined on approved construction documents.
Manage and lead various parties involved: vendors, suppliers, subcontractors, in-house teams.
Plan and execute construction work while ensuring compliance and safety.
Communicate progress, issues and questions with project lead.
Coordinate inspections and obtain final operating permits.
What are your Requirements?